What time is it? Time for
Every summer in Macon we gather weekly in a space for young adults to have fun, explore scripture, and follow Jesus together. 
Wesley House
The Wesley House is open for college-aged young adults to study, hang out, and relax from 9am-9pm every weekday during the summer. Come beat the heat, take advantage of free wifi, and experience the comfy couches.
Meals
We get together every Tuesday at 6:30pm for a free meal for young adults. Interested in coming? Let us know in the GroupMe so we make sure to make enough!
Bible + Book Studies
At 7pm every Tuesday night, we're gathering to read The Story of God, The Story of Us. We'll read together and talk about how God's story shows up throughout scripture and where we find our place in the story. 
Family Groups
We want to create safe spaces where you are able to grow and connect with the heart of God. Family Groups are groups of 3-8 people that are designed for you to build deeper relationships with God and one another. They are places of honesty, growth and love, and central to who we are as a community!
Service Opportunities
We are working with community partners to create opportunities to love our neighbors in sustainable ways over the summer. Stay tuned to this page or the Summer Wesley GroupMe for updates!
Summer Fun
Beach trips, river floats, movie nights, grill outs – you name it, and we probably do it over the summer! We'd love to see you there – be sure to tune in to the Summer Wesley GroupMe to stay in the loop.
We were never meant to navigate life on our own. Here at Wesley, we're passionate about helping you build friendships where you grow, learn, and experience the love of God. Getting coffee, chatting on the porch, playing corn-hole and talking about life — let's make the everyday moments count.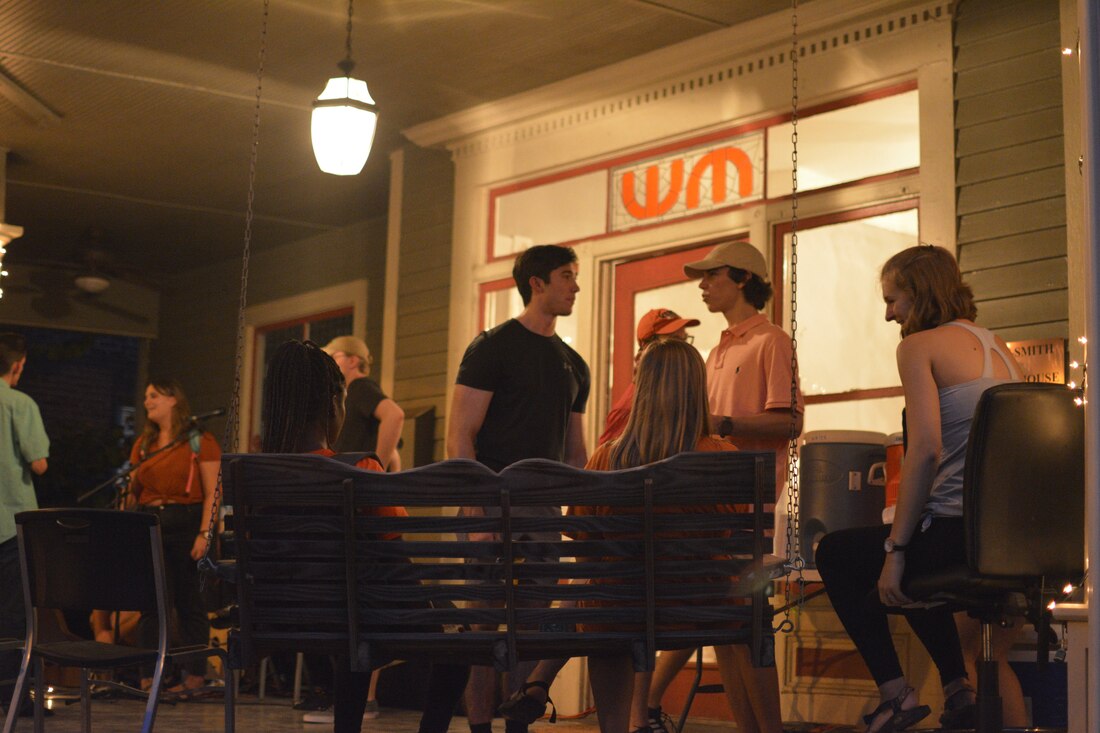 Let's get you plugged in
Say Hello!
We'd love to connect with you + keep you in the loop.