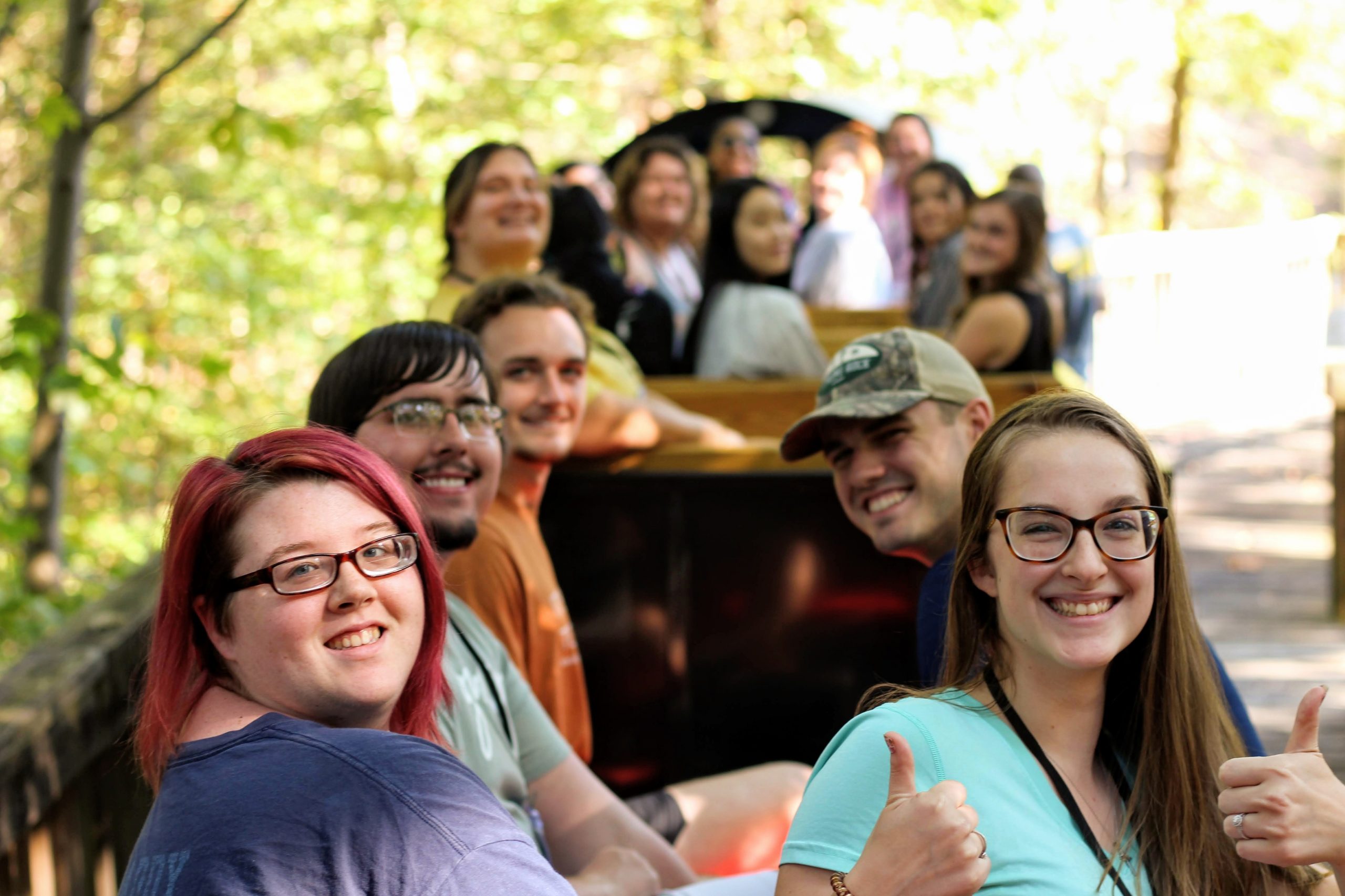 Support the ministry of Wesley this Christmas season!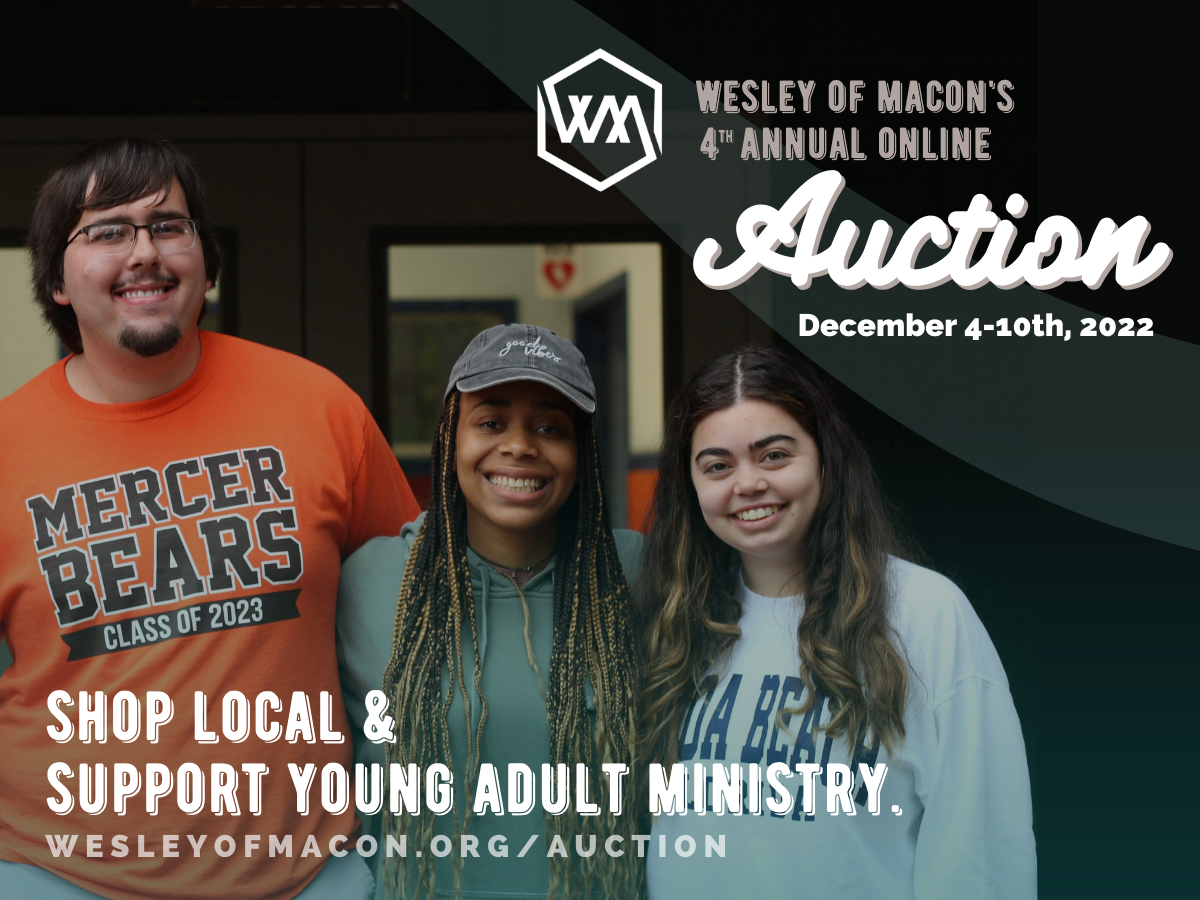 Our online auction has been established to raise funds for our mission of transforming the lives of college students in Macon through the ministry of Wesley. Bidding online opens on Sunday, December 4, 2022 at noon and runs through Saturday, December 10, 2022 at 9pm. Check back often as new items will be added throughout the week.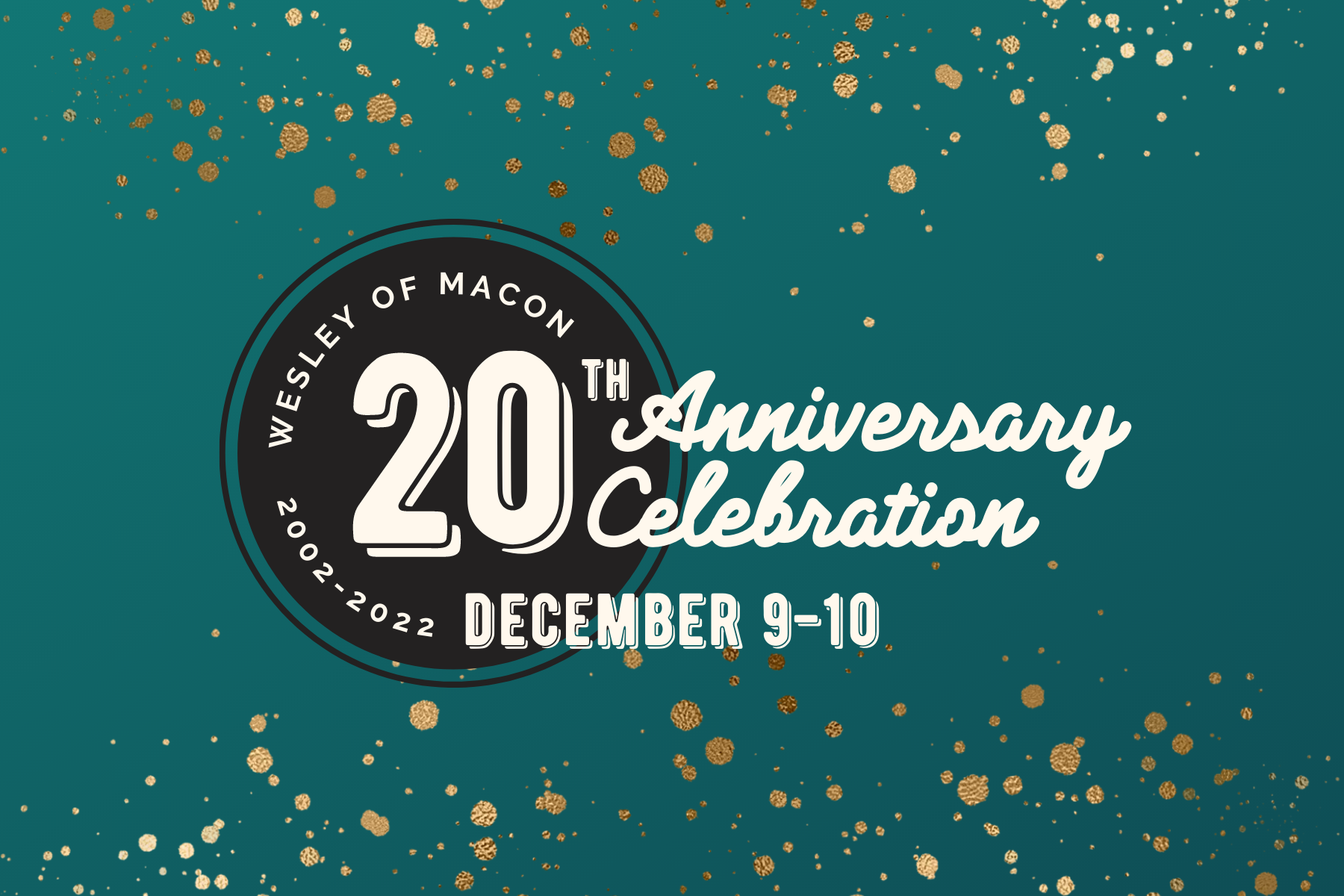 We also invite you to join us for Wesley's 20th Anniversary Party on December 10, 2022 at 4pm followed by a stroll of the downtown Christmas lights. For more information or to RSVP for that event, click the button below!
Wesley's Ministry at a Glance
Once a month, we gather at the Wesley House for games at 6pm, a meal together at 7pm, and worship at 8pm. Our first 6-7-8 event August 26 was a great success as students made new friends, enjoyed a huge home-cooked meal of barbecue and southern sides, and worshipped...
read more