Thanks for Checking In!  You are all set!
Upcoming Sign Ups & Events
No Results Found
The page you requested could not be found. Try refining your search, or use the navigation above to locate the post.
Discipleship Opportunities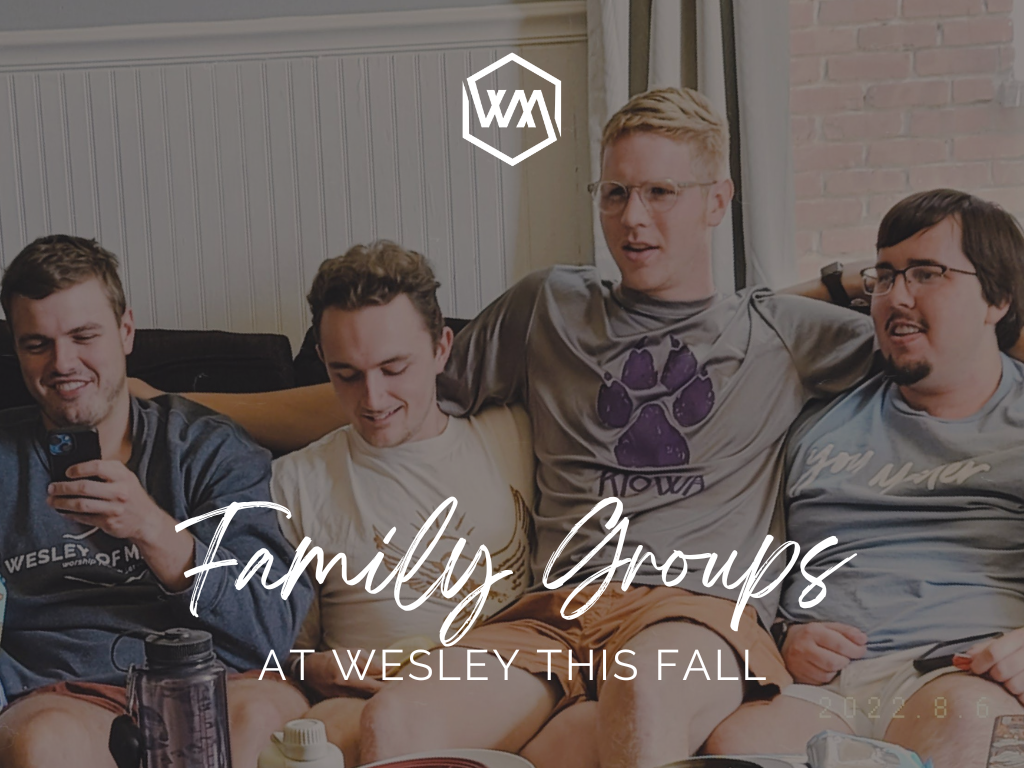 Wesley Family Groups launch this Wednesday and we are so pumped! We want to create safe spaces where you are able to grow and connect with the heart of God. Family Groups are groups of 3-8 people that are designed for you to build deeper relationships with God and one...
read more